Hi I am trying to submit a rebate, but the images of receipt and box are not uploading. The website gives me an error - unable to upload, Retry. However, retrying didn't work.
I have tried this on 3 separate days, with 2 different browsers (Chrome and Edge) and two different PCs. Can someone please help?
I tried chatting with T-Mobile support, but they couldn't help either.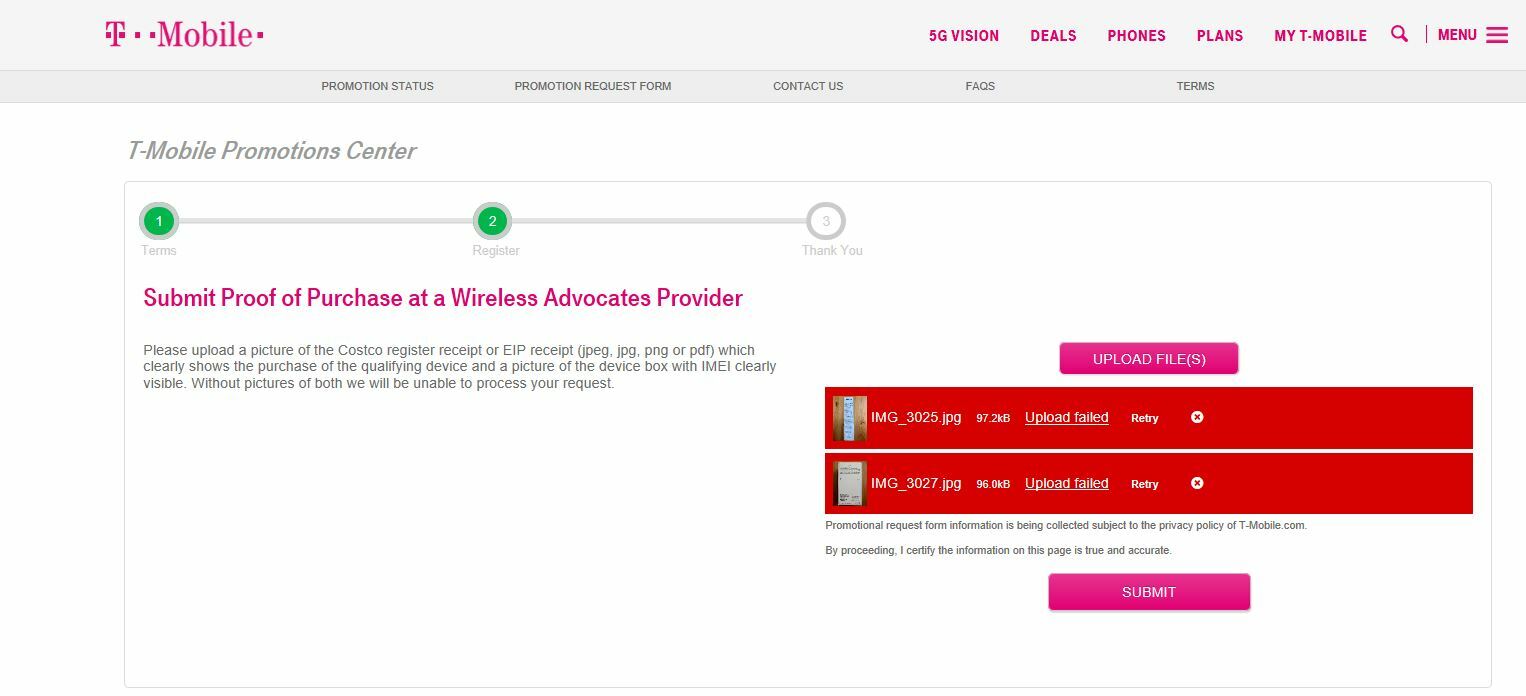 Best answer by tmo_mike_c 20 May 2019, 17:39
If anyone is still having trouble, and has issues after testing multiple browsers, please Community-2153​ so one of our Care folks can file a Help Desk Ticket for you.
View original