I am able to view BILLING, USAGE, PHONE, SHOP, PROFILE.... but unable to view my PLAN 😥.
The website sends a message "We are currently having trouble with your request. Please wait a few minutes and try again"
2 weeks and still can't view my plan 😥.
I usually check my plan everyday just to make sure there are no funny business going on concerning my 5 voice lines, 3 Mobile Internet Lines, and 2 OnDemand Tablet Lines....
Have anyone else experience anything like this ?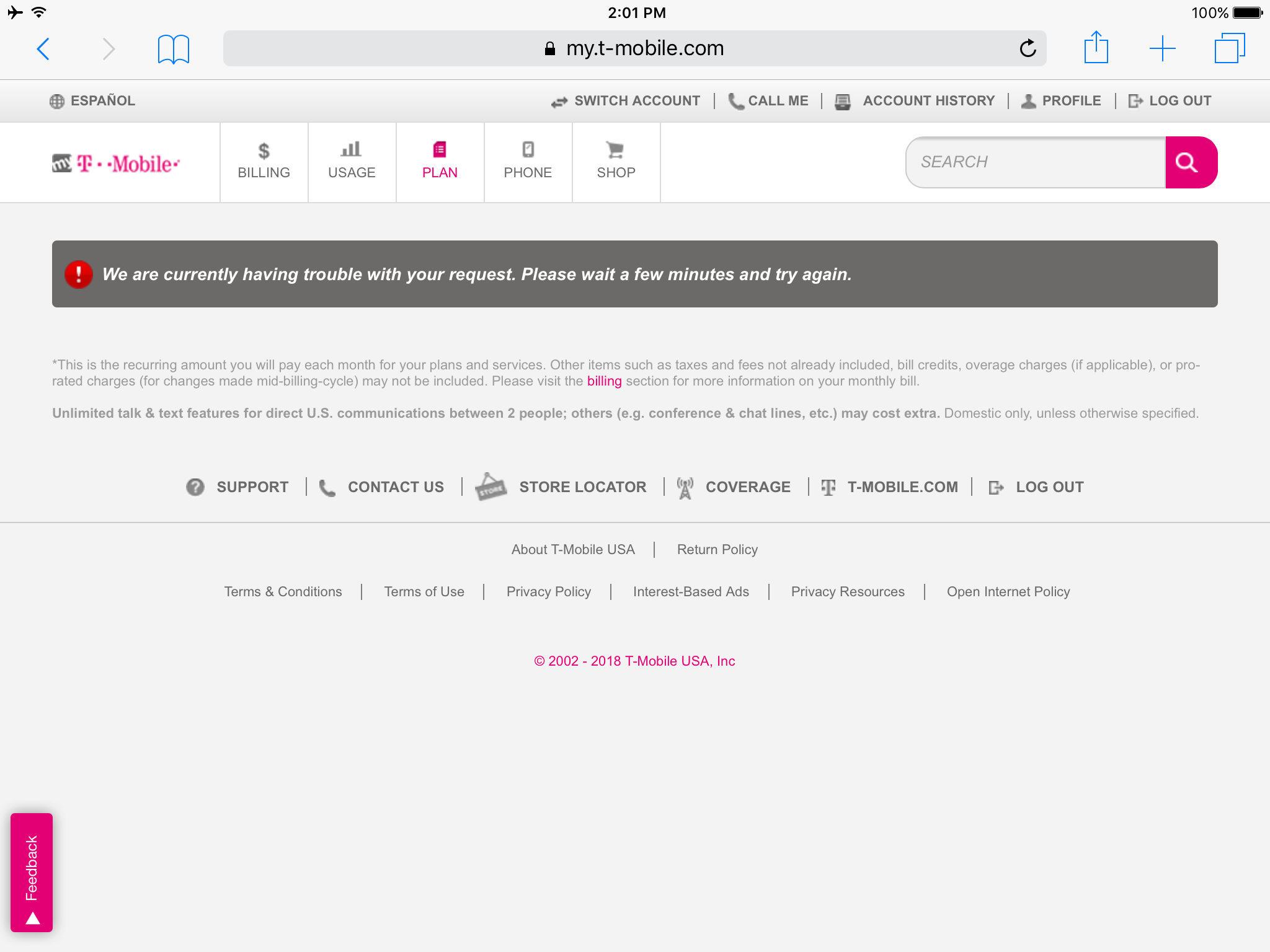 Best answer by tmo_lauren 2 February 2018, 01:03
Sorry we somehow missed responding to this sooner (always feel free to tag us if you need!)
Hmm.
Just because it has been a day or two, I just wanna double check that this is still going on. I went ahead and am filing something up to get this looked at through a backdoor, so hopefully I will have an idea for you soon.
-Lauren
View original