Three days I have tried to get onto the web page. SMH  Is there an ETA for a fix?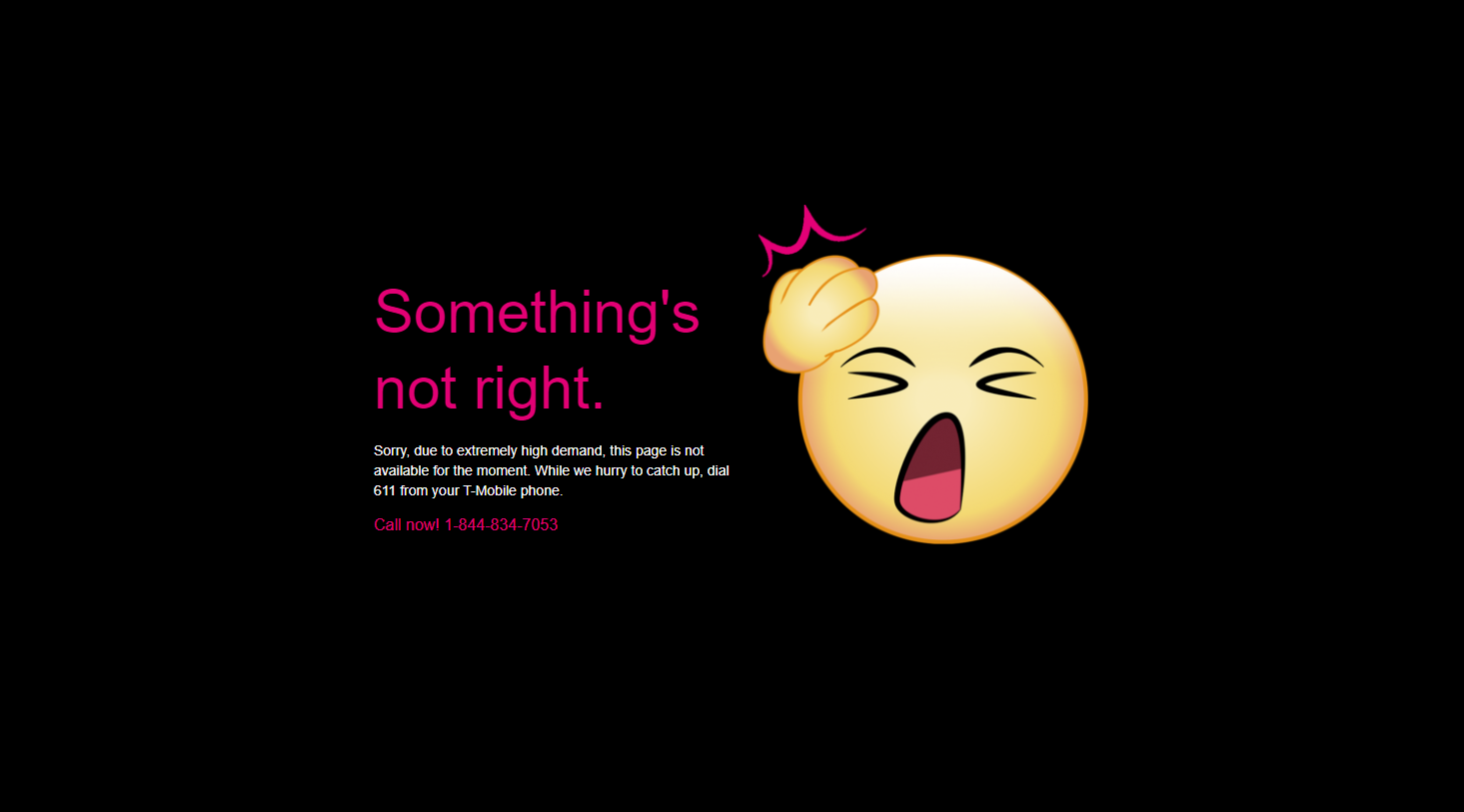 Best answer by tmo_amanda 14 September 2018, 16:59
Thank you for the update! I just received an update that this is a known issue. Our Support teams are still working on a fix but we need more examples of this happening. We'll need you to call 611 or work with T-Force over Facebook/Twitter to have a ticket filed on your behalf. It is probably easiest to reference DOC# 444317 so the rep knows exactly what steps to take.
View original