I keep getting a message to try again later. Is this an ongoing problem, or with my account?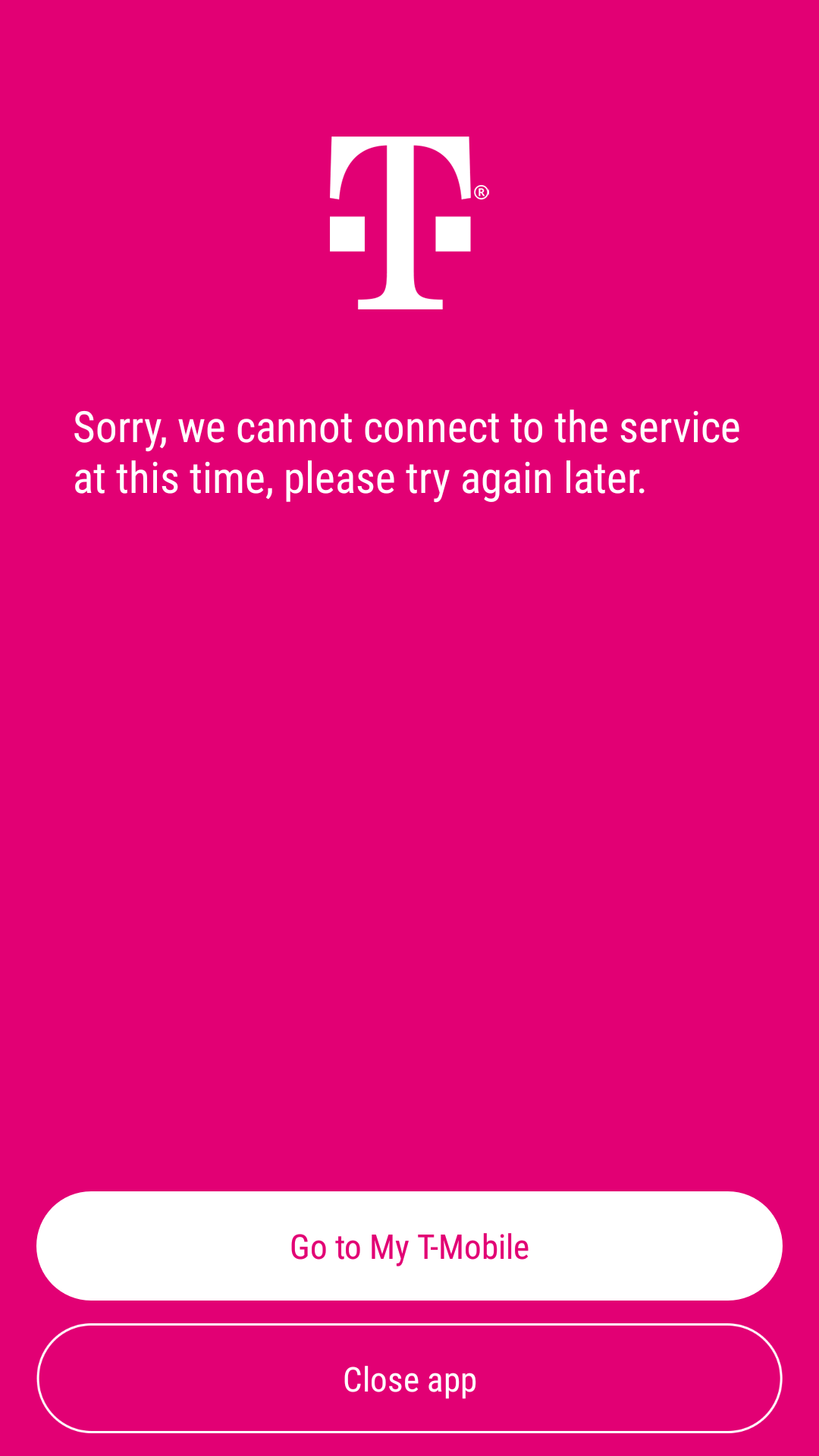 *Discussion moved from Other Android Discussions to Samsung Galaxy Discussions - Marissa
Best answer by tmo_marissa 13 April 2017, 03:21
Gotcha.  I don't see any known issues for the Android app or pertaining to this account type.  I do know that this error message can occur on Wi-Fi - but if your app is up to date and you're connected to the T-Mobile network with at least two bars of 4G LTE and you're still seeing this error message, then I'm sorry to say we would actually want you to Community-2153 so that we can go ahead and get a ticket filed for the access issue - we don't want you missing out on access for any longer than necessary!
- Marissa
View original