Why is the Data Shortcut missing on these phones? From earlier posts, I see that this was removed on earlier versions of the S series but is available on Verizon etc. So why is t-Mobile restricting this? You do realize that I rather have data off than use data when WiFi is present or just not needed.
how do I introduce this shortcut without rooting or using ADB?
t-mobile please enable the DATA shortcut!
Thanks
Best answer by snn555 20 December 2017, 20:56
Those are just the first two screens in the Play Store after typing in data toggle.How to Restore the Mobile Data and Mobile Hotspot Quick Settings Toggles on Samsung Galaxy Devices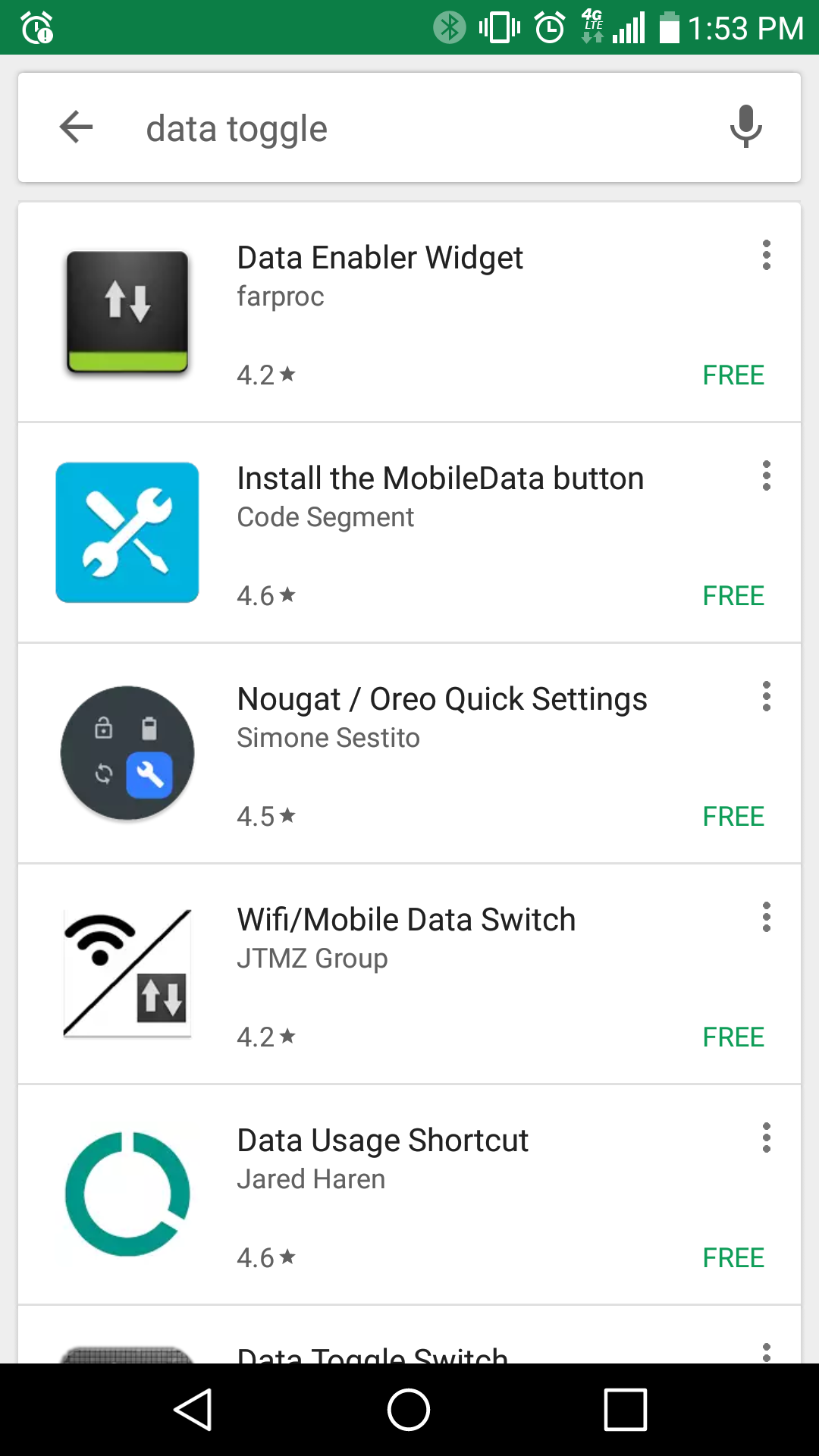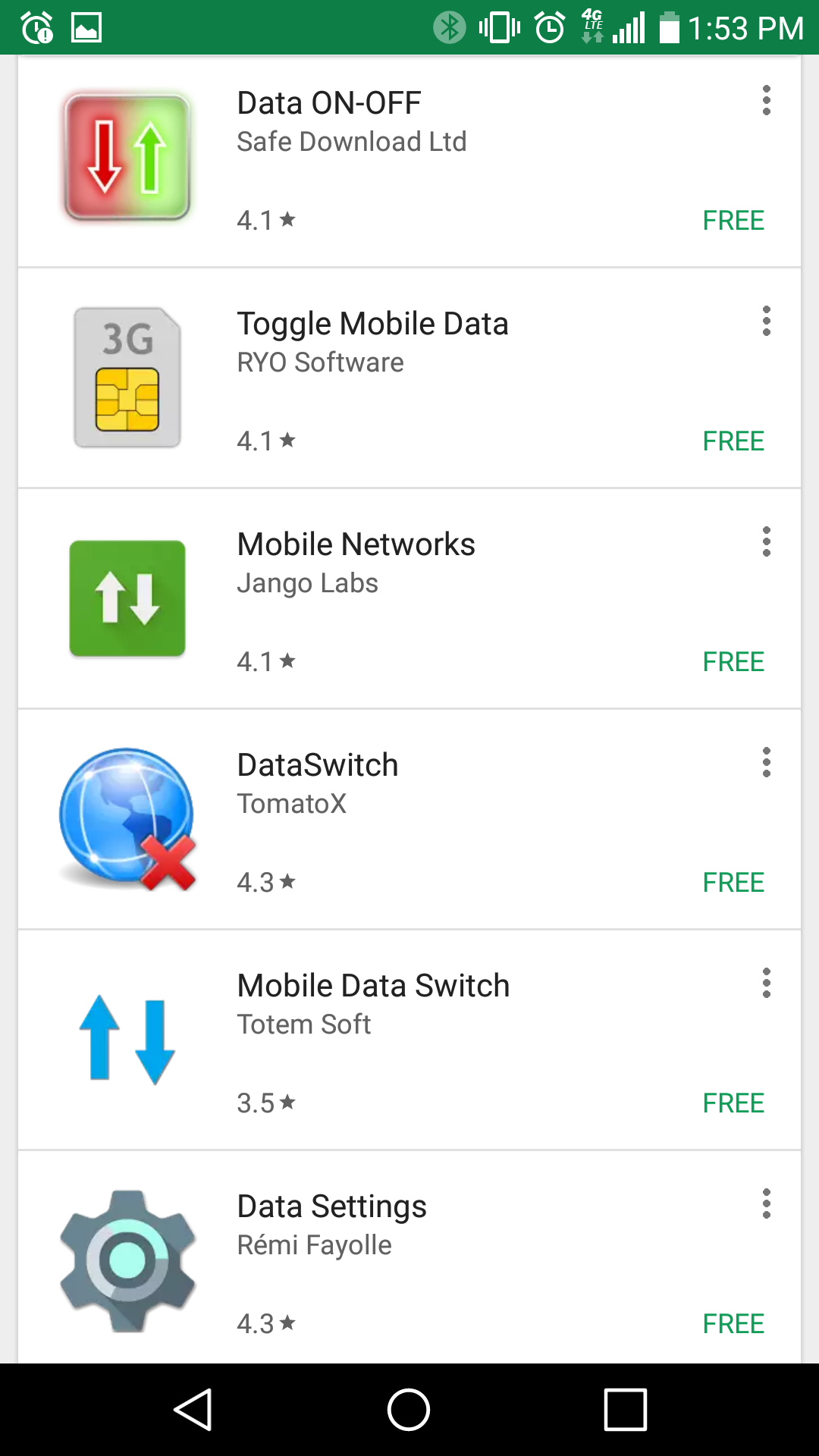 View original