OnePlus in partnership with Metro by T-Mobile presents The Drop, an interactive concert with Ty Dollar $ign to celebrate the launch of the OnePlus Nord Series N10 5G and Nord N100.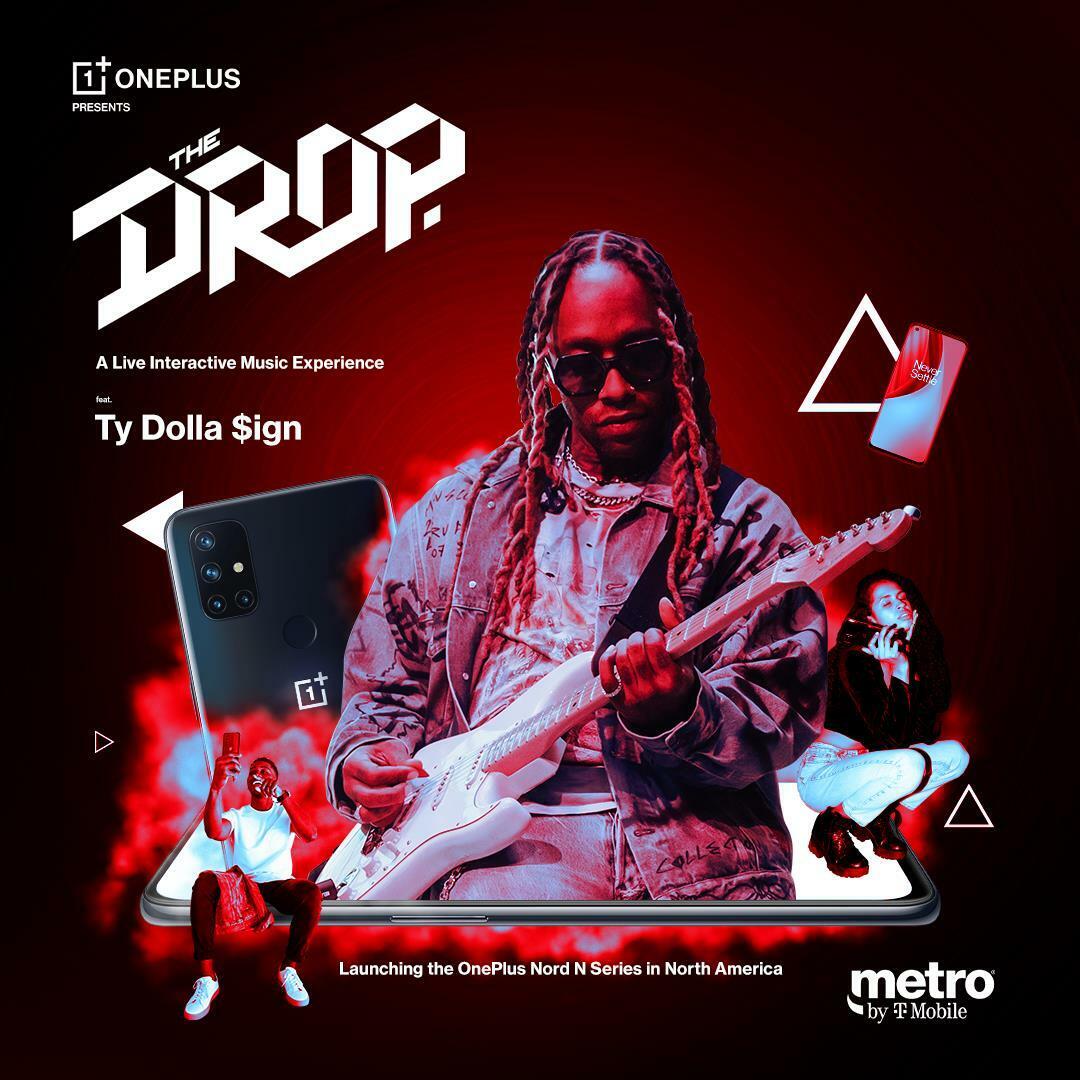 What is The Drop?
At OnePlus and T-Mobile, we miss adrenaline-pumping, head-banging, sing-at-the-top-of-your-lungs concerts. So, we're bringing them back and kicking off 2021 with The Drop, a FREE interactive virtual music experience featuring Grammy-nominated artist, Ty Dolla $ign!  In partnership with Metro by T-Mobile, The Drop leverages the power of new streaming technology and enhanced viewer customization that allows you to experience music in an entirely new and unique way.
When, Where and How Can I Watch?
The Drop kicks off on Friday, February 5th at 10 p.m. EST, for a night of music, giveaways, and cash prizes up to $10,000!  Did we mention it was free? Log onto www.thedrop.oneplus.com to register for a truly interactive experience and stay in the loop on social by following @OnePlus_USA and #OnePlusTheDrop.
Why is OnePlus and Metro by T-Mobile Partnering on The Drop?
The concert is in celebration of launching the OnePlus Nord N10 5G and Nord N100 exclusively with T-Mobile and Metro by T-Mobile.  Music is a shared passion between both companies and communities alike and The Drop concert experience is OnePlus' way to bring these two groups together through a one-of-a-kind interactive live music experience.  If you haven't checked out these two new devices, they bring the fast and smooth experience OnePlus is known for to new levels of affordability. The N10 5G brings an accessible, premium 5G experience at only $299, and the N100 offers a top-notch entertainment experience at only $179. For a limited time, get a FREE N10 5G when you switch to Metro by T-Mobile*.
We hope you can join us on February 5th for a night to remember!
*Limited time offer while supplies last. With applicable tax and activation fee. Restrictions apply.
***This blog was published on behalf of OnePlus***