Move over, groundhogs and hearts! There's a new holiday in February, and it's one we're stoked to recognize.
If you've spent a little time poking around our T-Mobile Support Community, you know we're officially holiday people around here. We'll celebrate the traditional and unusual with equal fervor! But we're especially excited to announce the newest addition to the National Day Calendar® holiday roster: National Break Up with Your Carrier Day.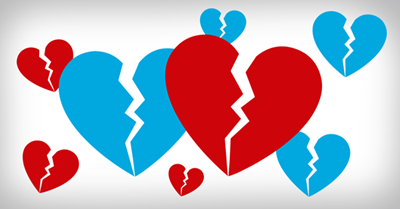 Today, National Day Calendar announced that February 13th is now National Break Up With Your Carrier Day... so of course, it feels like the perfect time to consider joining the happiest customers in wireless by switching to the most-loved in wireless – T-Mobile!
We're making it as easy as pie a candy heart to toss a farewell kiss over your shoulder and JOIN US with new deals... PLUS, for those of you who are into getting a little social, there's a chance to win awesome stuff by sharing your #MyFunnyBreakUpStory with @TMobile!
The Deals
Starting on February 13th, we'll have two new offers designed to make it easier than ever to switch:
First, switch to the Un-carrier and get two unlimited lines and two phones for just $100/month on T-Mobile Essentials with AutoPay. One for you, one for someone you love…and a wireless company with heart eyes for you both.

             

Second, superphones like Samsung Galaxy Note8, S9 and S9 Plus; Pixel 3 and 3 XL; and others will be included in #GetOutoftheRed!
We've also got you covered with Carrier Freedom -- find details here! And T-Mobile customers get the fastest LTE network for five years running, free stuff every Tuesday, just to say thanks, and the best customer care in wireless with a dedicated Team of Experts.
The Contest
All week long, @TMobile's very own @JohnLegere wants to hear all the juicy details of your funny breakup story on Twitter (any kind of break up – your stylist, your dog-walker, you pick!). Followers can share their best #MyFunnyBreakUpStory for the chance to win awesome prizes like free phones. Anyone can participate, and John will choose his favorites on Valentine's Day!
Check out the T-Mobile newsroom for all the details, and for more about Break Up with Your Carrier Day, head here.
And if you miss it, don't worry. You can join the Un-carrier any time you like. Plus, the next Break Up Day – February 13, 2020 – is right around the corner.
During congestion, customers using > 50GB/mo. may notice reduced speeds; Essentials customers may notice speeds lower than other customers. Video at 480p. Limited time offers; subject to change. Qualifying credit and service required. 2 for $100 ($90/mo for Essentials + $10/mo x 24 for 2 phones): via 24 monthly credits with AutoPay. Plus taxes & fees. Finance agreements required. Allow 2 bill cycles for credits. Sample device pricing (for Moto e5 Play): $0 down + $5/mo x 24 mos (pre-credit price $150). 0% APR.  If you cancel service, credits stop & balance is due; contact us for information. #GetOutoftheRed: Qualifying device, Verizon port-in, and timely redemption required. Device balance up to $650 paid by virtual Prepaid MasterCard® Card typically within 15 days; card expires.  NO PURCHASE NECESSARY. Open to 18+ in US/DC/PR. Enter by 2/13/19 at 11:59 pm ET. Void where prohibited by law. For full rules go to https://t-mo.co/2tdjfeH.  National Day Calendar® is a registered trademark.  Officially licensed by C3 Entertainment, Inc. www.c3entertainment.com.