Many of us resolve to be more mindful day-to-day, but don't quite know how to put the resolution into practice. Well, if being more present, conscious or in-the-moment is on your wellness to-do list, from meditation apps to yoga videos, there are an abundance of Zen-inducing resources available right in the palm of your hand.
Switch to Do Not Disturb mode or mute text threads when you want some inner calm.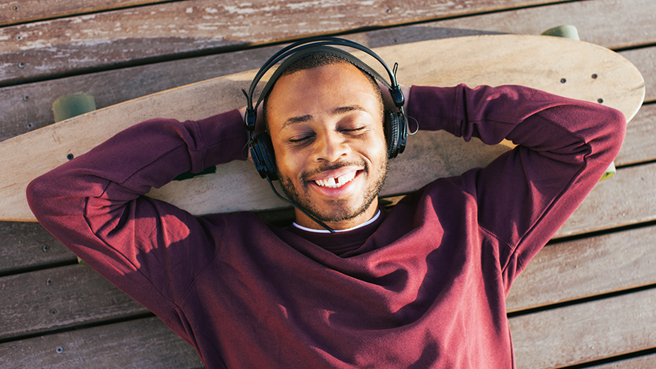 You don't have to go full Airplane Mode - Do Not Disturb allows you to receive calls and texts without the distracting or (at times) stress-inducing notifications that come with them. Many smartphone models offer this option, and you'll find yourself feeling less tied down by incoming correspondence. And speaking of correspondence, we all know that group messages can send phone alerts into overdrive! Put threads that aren't super time-sensitive on mute so that you can stay focused on other priorities, including clearing your mind.
Limit notifications to put yourself in control of your time.
Just as you might mute a text thread, it's also possible to control the notifications you receive on your phone each day. Decide what's absolutely imperative to know about instantly and turn off notifications for everything else. For example, you might find work emails a must for instant notifications, but not necessarily need to know about every social media like or comment as they unfold in real time.
Find a great meditation app.
Taking time to breathe and reset mentally definitely has perks. In fact, meditation is scientifically proven to boost health, happiness and productivity – among other benefits. A quick online search will lead you to a plethora of apps that can help make meditation an easy and intuitive part of your daily routine. Or you can follow Kesha's advice, and download the anxiety-alleviating apps she loves.
Unwind after a stressful day with some YouTube Yoga.
There are a number of ways that yoga has been shown to improve health. But busy days or a tight budget might make getting to an actual class difficult. That makes finding a good yoga video (and there are many) on YouTube or any number of streaming services a super easy way to let your phone help you be more mindful.
Create a super Zen-inducing playlist.
We all have songs, affirmations, or podcasts that instantly calm us down and transport us into a Zen-like state. Peruse your favorite streaming service and put together a Mindfulness Mix to use as a go-to for when you want to switch into chill mode. Or borrow one that's already backed by science!
Looking for steps to activate Do Not Disturb, mute messages, or silence notifications for your specific device? Find your phone here and take a look at the how-to documentation for help. Want to get even more out of your device and catch up on all things T-Mobile? Check out the news and tips on our T-Mobile Newsroom, including 10 Tips for the Perfect Social Media Shots!