"OK Google, where's the best place to get the new Pixel smartphones?" As of last night, you can get the entire Pixel 3 lineup right here at T-Mobile.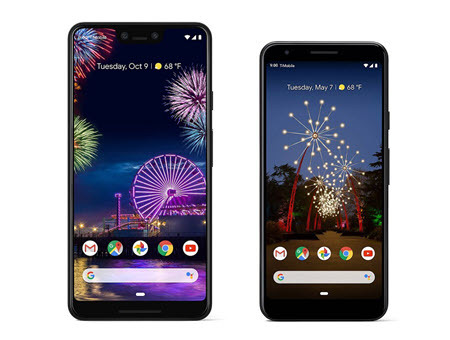 The new Google Pixel 3a, Pixel 3a XL, Pixel 3 and Pixel 3 XL have all landed at T-Mobile – and that's good news for wireless customers everywhere. All four Pixel devices light up T-Mobile's 600 MHz network, giving customers better coverage than before in buildings and rural areas. And if you want more speed, the Pixel 3 and 3 XL tap into T-Mobile's LTE Advanced speed boosting technologies with 4x4 MIMO, 256 QAM, License Assisted Access (LAA) and carrier aggregation.
The Google Pixel offers unlimited high-quality storage through Google Photos, so you have all the space you need as you capture stunning photos with Portrait Mode or try your hand at night photography with Night Sight. And you won't need to worry about running low on battery -- the Pixel 3a and 3a XL both come with an Adaptive Battery that gives you tons of battery life with just a short 15-minute charge AND prioritizes power to the apps you use the most.
To see the new Pixel 3a and 3a XL in action, check out the T-Mobile unboxing video:
The Pixel 3a and the Pixel 3a XL are available in 64GB in Just Black and Clearly White, and you can also get the Pixel 3 and Pixel 3 XL in 64GB in Just Black. To find out more about the Google Pixel offer at T-Mobile, visit https://www.t-mobile.com/offers/google-phone-deals.
During congestion, customers using >50 GB/mo may notice reduced speeds. Limited time offer, while supplies last; subject to change. $400 Off:Contact us before canceling wireless service to continue device payments, or credits stop & remaining balance on device at full price is due. Tax on pre-credit price due at sale. Qualifying credit, service, finance agreement, & eligible trade-in (iPhone 7, 7+, 8, 8+; Samsung: GS8 series, GS9 series Note 8; LG: V40, V30, V30+, G7. Google: Pixel 2, 2 XL, Pixel, XL; One Plus 6T) required. 0% APR. For well-qualified customers. Must be active and in good standing to receive credits; allow 2 bill cycles. May not be combined with some offers or discounts (e.g. Carrier Freedom). Google Photos offers free unlimited online storage for all photos and videos uploaded in high-quality. Photos and videos uploaded in high-quality may be compressed or resized. Requires Google Account. Data rates may apply. Approximate battery life based on a mix of talk, data, standby, mobile hotspot and use of other features, with always on display off. An active display or data usage will decrease battery life. Charging rates are based upon use of the included charger. Charging time performance statistics are approximate. Actual results may vary.