Ready to live out your secret agent fantasies? We've got a mission for you.
Last month, T-Mobile's own @AskDes went undercover spy style to announce that LG's latest smartphone, the LG G8 ThinQ™, would be coming to the Un-carrier. Check out his suspenseful secret agent unboxing video here!
Get Smart
This superphone comes with innovative front-facing sensors for touchless control, so you can easily access most-used apps, answer/reject calls, snooze/stop alarms and increase volume without touching your phone. It also comes with Hand ID, which allows you to unlock your phone just by hovering your hand over the device -- so if you find yourself suspended from the ceiling, breaking into a highly classified building during a covert op, then the LG G8 ThinQ is the phone for you.
With dual rear 12MP and 16MP cameras, a Wide 8MP front camera and a 6.1-inch QHD+ FullVision OLED screen, you'll have everything you need to snap quick, clear shots of Top Secret documents and share them with your fellow spies. Remember, the phone can detect your hand, but not double agents -- so stay alert.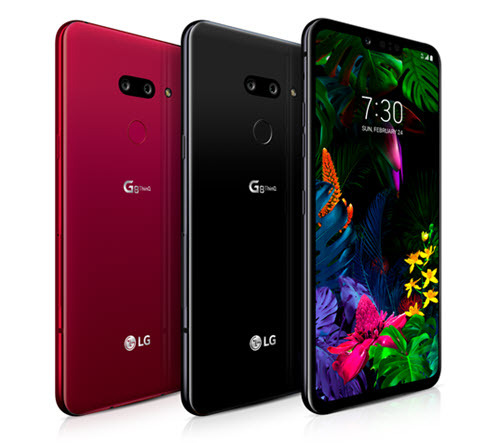 The LG G8 ThinQ also has a new Crystal Sound OLED speaker technology that moves the speaker under the entire display to create a surround sound-like experience.
And don't worry, the LG G8 ThinQ is the latest device that taps into T-Mobile's 600 MHz Extended Range LTE network, giving you better coverage than before in buildings (while retrieving classified documents) and in rural areas (during high speed chases). Okay, so maybe you won't use these features to perform those exact tasks -- but the phone is a pretty awesome choice for regular folks, too.
Get Yours
Pre-orders open on April 5th at 5:00 AM PT, or you can pick one up in T-Mobile stores on April 12th. The device comes with 128GB of memory in Aurora Black or Carmine Red. Learn more about the just-announced offer for the LG G8 ThinQ in our Deals section here!