When roaming in El Salvador,  I am able to view 8 options,  4 of which are 3G. Only one 3G network will connect automatically or manually which is Digicel. On that network across many parts of San Salvador where the coverage map is solid,  I get speed tests of 0.10-0.25 Mbps.
On reddit, there is a similar post from 2014. Responses focus on the device used. I am using the oneplus 2. This is a dual SIM phone and my other SIM is a local SIM with Claro. On that SIM I get between 1.5-5.0 Mbps using the Claro 3g network. Ironically, the Claro 3g network does show with the t-mobile SIM but sometimes (not always) shows forbidden like in this image.
Any thoughts on how I can connect to a better network?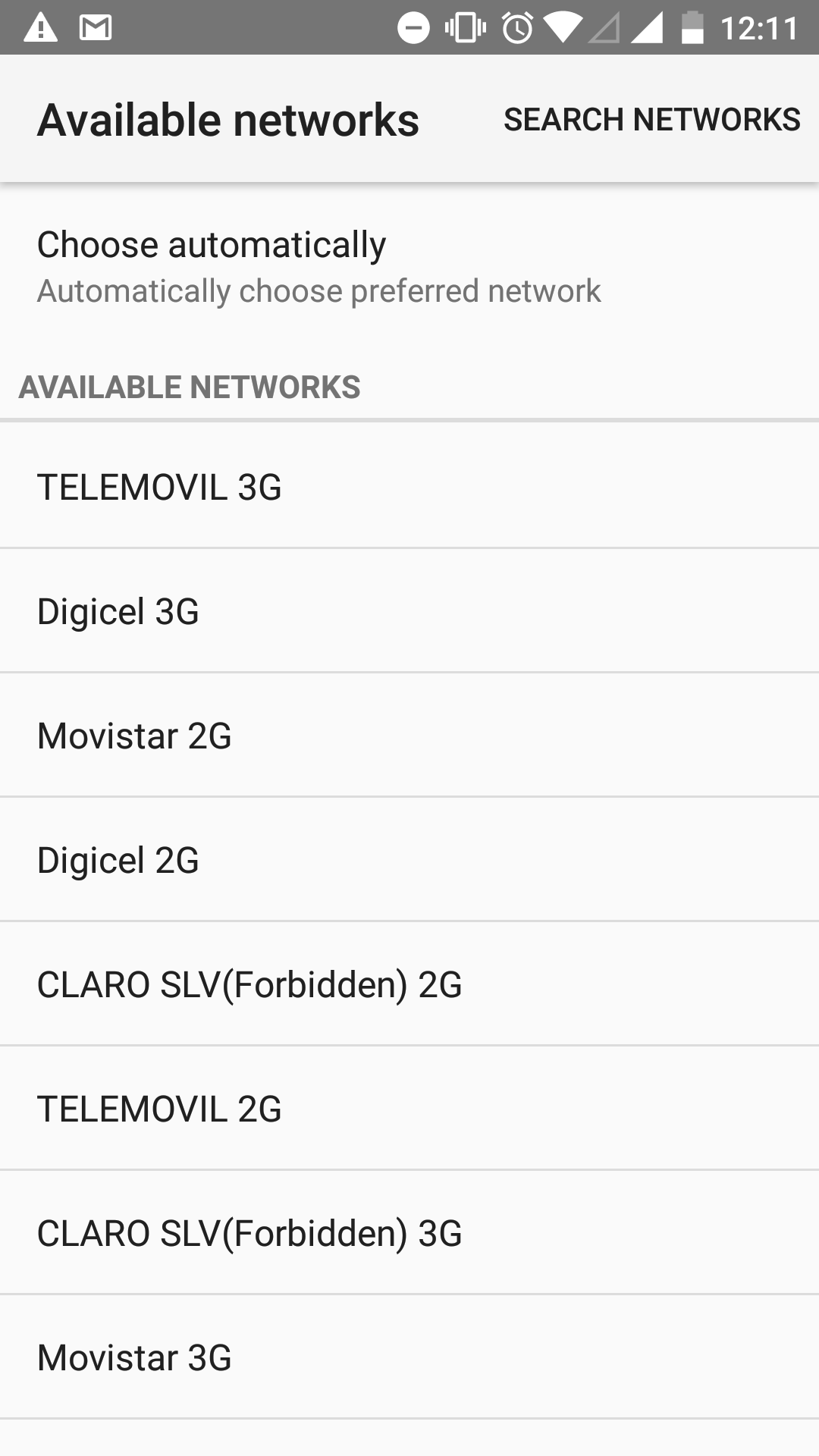 Best answer by krijama19 23 October 2016, 20:36
Thanks Mike. @drnewcomb2‌ actually gave me a clue to the problem. I didn't realize that you throttle speeds. I do have the higher plan but 256kbps is super slow. The way I'm now operating is I use the t-mobile SIM for voice and a local SIM for data. Works great except you can use both together so I lose data when on a call. I guess the idea of the plan is something is better than nothing although calling 256 high speed isn't really fair..  Ideally someday you guys have a strong plan to for international travelers but in the meantime this is still a great step up from other carriers to have free voice and text.
View original