Just curious as to how this map works. Does it include wifi calling or only tge network? This is where im moving to in April and the map is Pink amd says 4G LTE. Calls work outdoors amd maybe indoors. The thing is i dont get any service anywhere with in a half hour drive from there. So im just curious as to how it works. Thanks.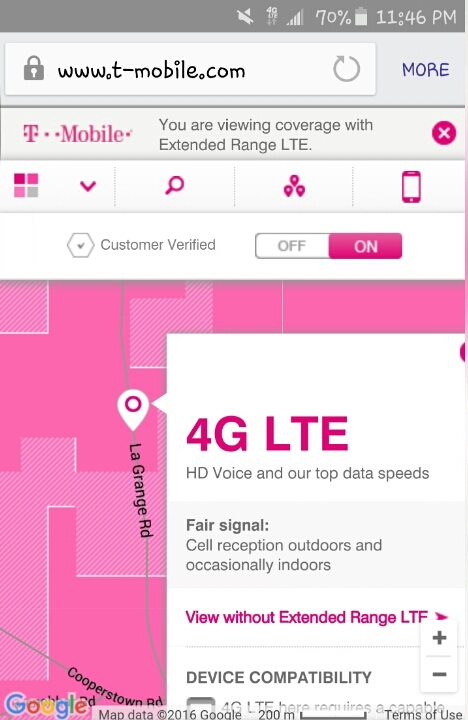 Best answer by tidbits 20 March 2016, 09:07
Coverage maps are estimated in most cases without actually using phones from a 3rd party company (FCC requirement). Sometimes something recently constructed may cause a Faraday effect in some areas where the map was before there. Best to send a trouble ticket to T-Mobile and see if their engineers may find something wrong with the tower site. It may be the area may have extended LTE but there is a problem with it for example.
View original