Hello, T-Mobile!
I've called Customer Service a couple of times to stop the device return reminders, but I continue to receive them. I received one this morning, despite both calls ending in assurance that I wouldn't receive them going forward.
Here's what I'm receiving: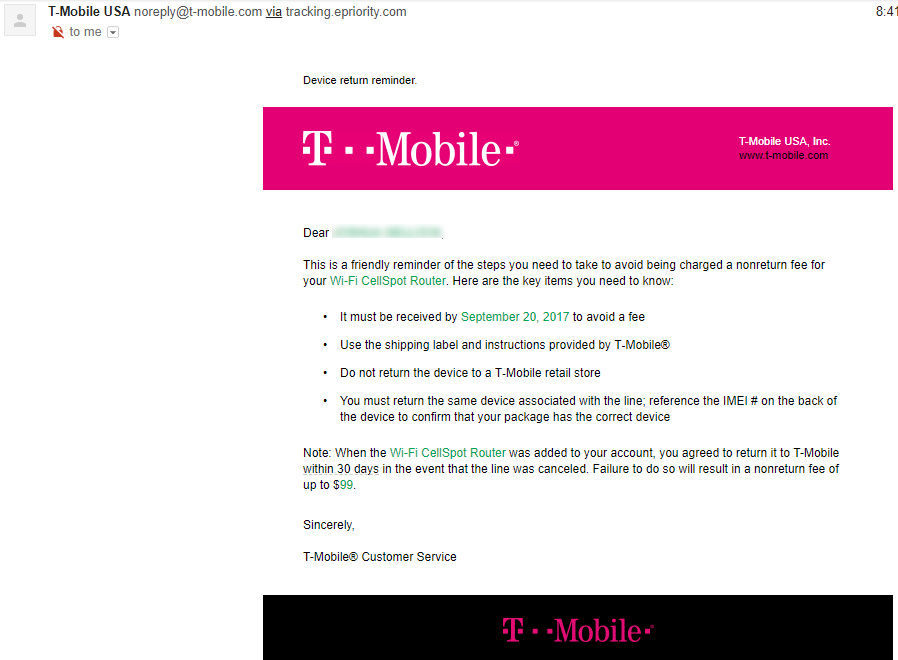 Can someone help me out?
Thanks!
Best answer by dragon1562 8 November 2017, 16:59
Definitely try reaching out to T-force. The community managers on this forum are here for moderation purposes more than anything and providing info that someone like myself wouldn't be able to know. However, I doubt they will have the tools needed to fix this issues as it is account specific and they can not access that level of info.
View original