This is the T-mobile claim of coverage. It is inadequately covered using roaming on your phone by At&T officially, but you will find that GCI takes up most of the slack where AT&T won't work (almost everywhere metropolitan). If you get 3G in any location you are doing great. Sometimes I get LTE  but usually E or 3G and one to three bars of connection in ANCHORAGE (the largest city in Alaska)!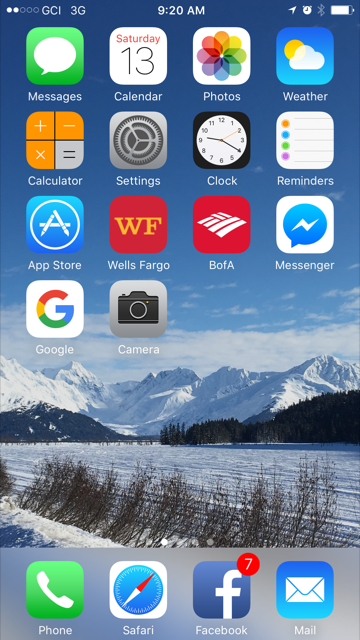 I'm locked in with iPhones that I owe for and five lines (three are family in Oregon where I picked up T-Mobile, (They don't have any T-Mobile stores up in Alaska at all - even though they advertise T-Mobile on the TV all of the time), and two lines here in Alaska for my wife and I. We pay for our phones (about $30 a month), and then the lines and data, so we pay $333 for service monthly (not great for what we get).
Best answer by stevetjr 15 May 2017, 21:48
One would have to think TMO plans on deploying 600Mhz in AK otherwise why buy it.  600 is such a low band that it wouldn't require the tower density had they had to go in there with their standard bands 4 or 2.  I suspect one of the other challenges with data especially is not necessarily the tower but the backhaul from the tower especially anywhere outside of Anchorage or Fairbanks.  I suspect this because GCI probably has a very limited backhaul and probably why they don't allow data roaming even 2G/3G because it just can't handle the load and would impact their own customers.
View original