Hello everyone! Here's my story, so I received a message saying I was about to hit 28 gb of usage and that my data speeds would be reduced until the next billing cycle. I did go over 28gigs and was throttled as promised by T-Mobile.. Now here's the problem, after my billing cycle ended, my lte speed remained miserably slow! I get less than 1mbps most of the time! When I turn off lte and it's on 4g, I get a minimum of 5-9mbps. Ive contacted T-Mobile a few times and they even opened support tickets so the engineers can look at it and both times they said my line is fine with the provisioning and everything. I don't think it's my phone... anyone have this issue? I'm on an iPhone 6s.and have not have this problem at all before. Thanks for reading my rant... this has gone on for almost two months now and it's really frustrating!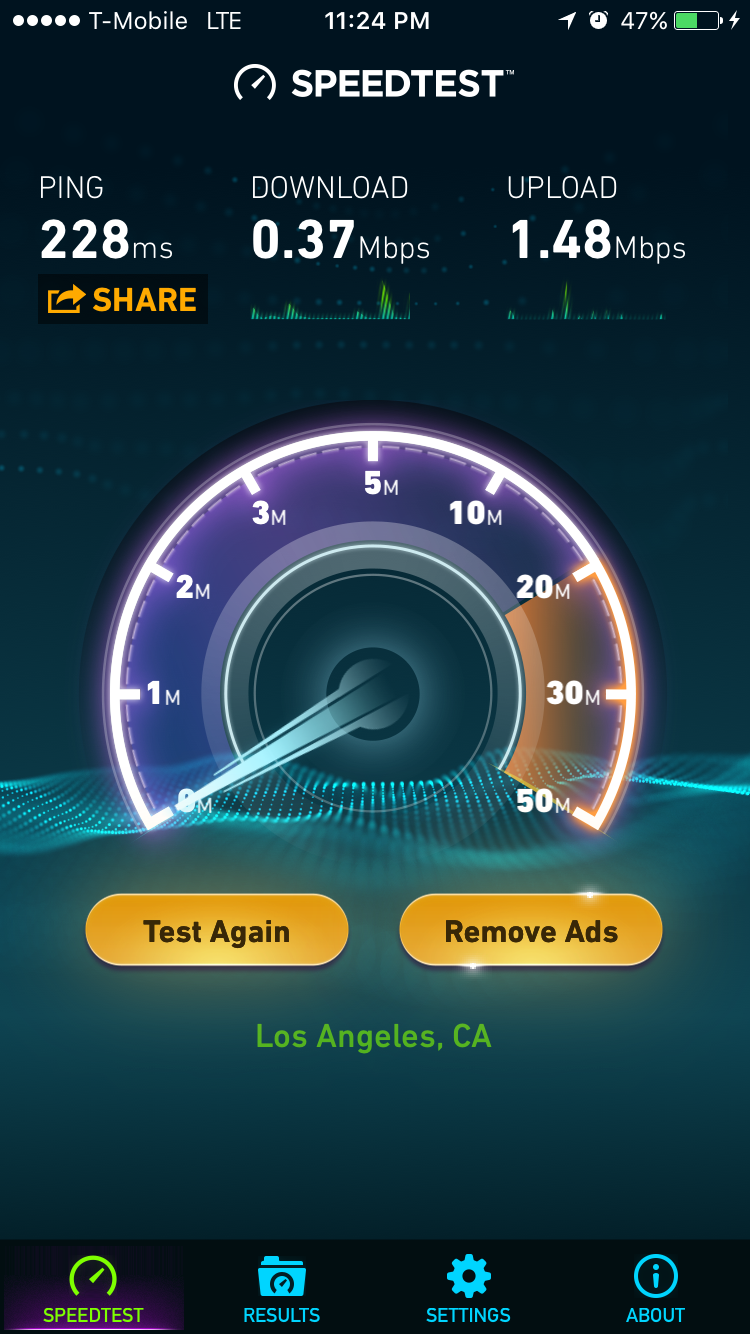 Best answer by tmo_chris 22 March 2017, 16:59
Hey there 😊 I know that slow data speeds are never any fun! If you have had a lot of data usage this month and are in a location where the network is congested due to the amount of users, it is possible that your data speeds may have been set to a lower priority than other users connecting to the same towers. This is something that will only happen when you are in an area where there are competing network demands so if you find yourself in an area where there is not as much traffic, your speeds will return to normal. Also, when you billing cycle resets, you will have the fastest speeds available in that area no matter what the congestion looks like.
If you Contact Us,‌ we can take a look at your account and let you know for sure if this is the case with your usage/area.
View original