When visiting T-Mobile.com I get the error code below: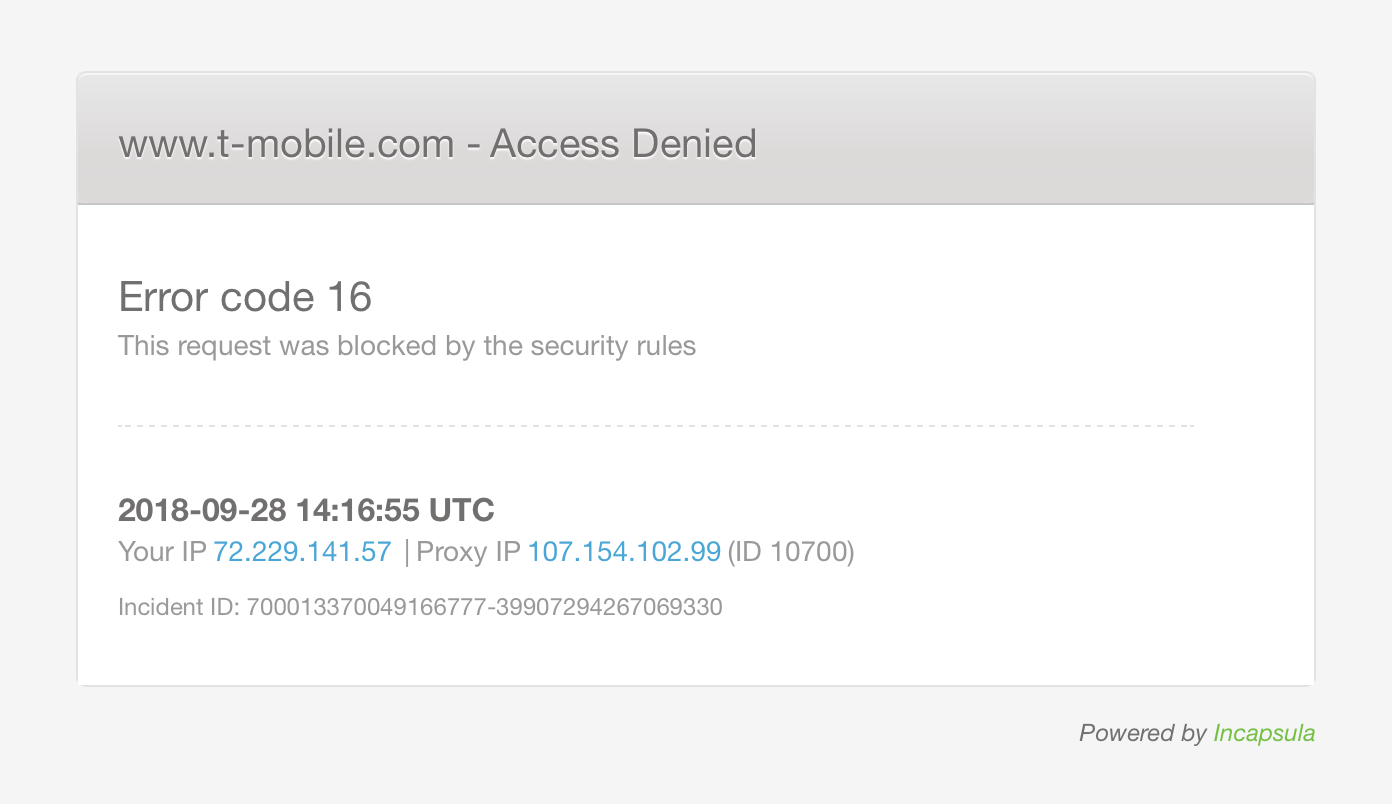 I am not using a VPN or Proxy on my end. To be clear, I've never had issue until I visited T-Mobile.com from a public hotspot near my home. When I returned home (literally 5 minutes later) I started getting the Incapsula "access denied" warning. Incapsula won't whitelist my IP address without being contacted by T-Mobile first.
Any help would be much appreciated. I've already spent close to an hour on the phone with various T-Mobile technicians with the final response being to Tweet John directly which is totally unsatisfactory. 
Best answer by tmo_chris 1 October 2018, 23:29
Thanks for clarifying. I know that we do have a process for reporting these types of issues but we would need access to your account to gather the details. Unfortunately, we do not have that ability here on a public user forum but if you have a Facebook or Twitter account, you can message our T-Force team using the links in my signature. They are going to need to do a help desk ticket with our web support teams for this one.
View original